An Odessa resident, 91-year-old Paul Eugene Magruder died Tuesday, September 22.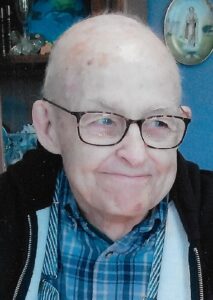 A rosary will be recited at 9:30 a.m. Friday, September 25 at St. George Catholic Church in Odessa. A Mass of Christian Burial will begin at 10 a.m. on Friday at the church.
A Rite of Committal with Military Rites will follow at the Odessa Cemetery. Memorials are suggested to St. George Catholic Church.
Arrangements have been entrusted to Ralph O. Jones Funeral Home in Odessa.