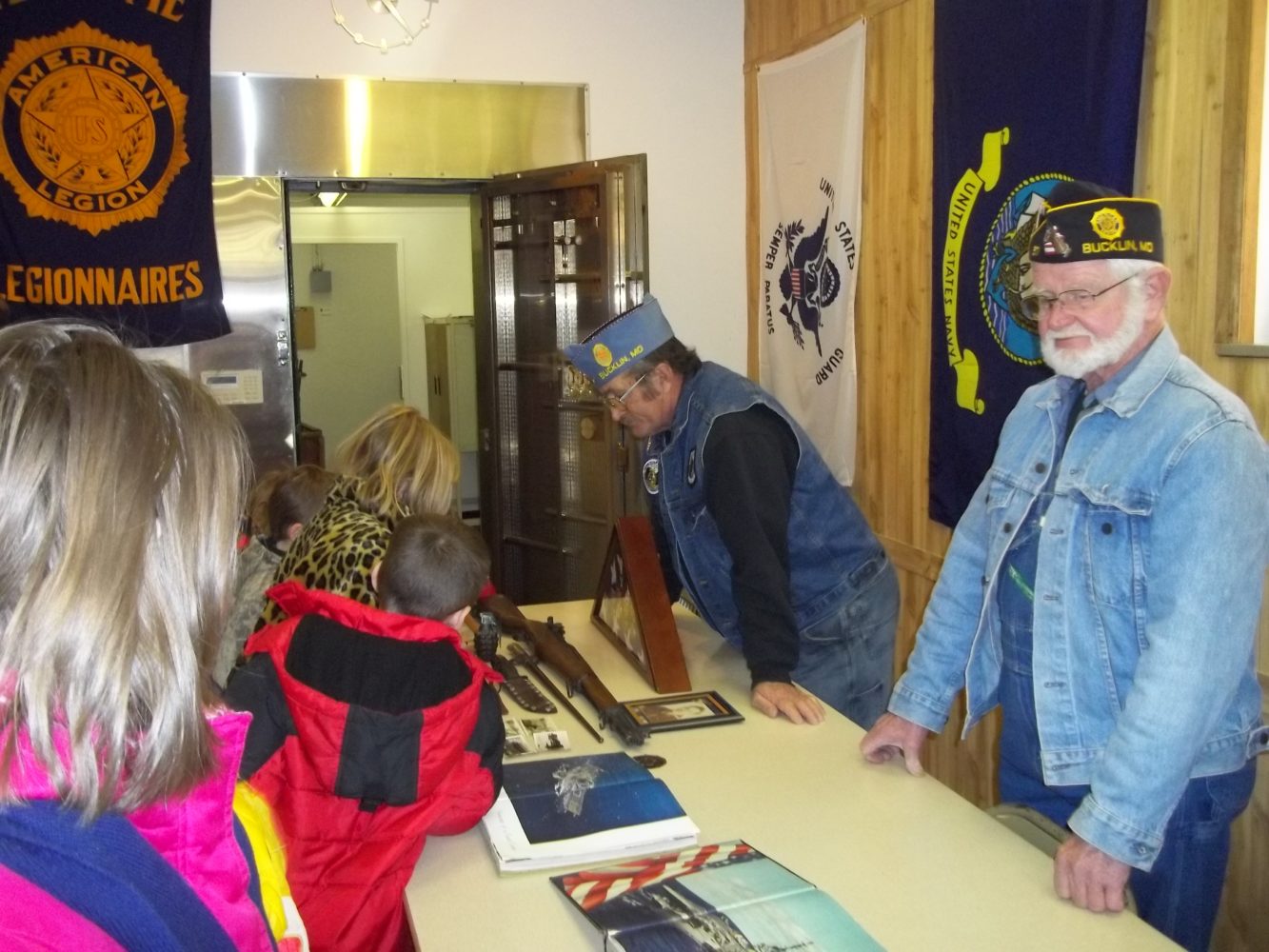 The public was invited to an event dedicated to the 70th anniversary of the Pearl Harbor bombing Thursday in Bucklin.
Click to hear the story from KMZU's Chelsea Wade:
Bucklin Pearl Harbor Remembrance
Veterans, school children, military recruiters and more took part in the tribute in remembrance of the Japanese attack that brought the United States into World War II.
American Legion District Two Commander Ralph Thomas says students from a number of districts around the area were part of the event.
The tribute in remembrance of the attack on Pearl Harbor was held from 9 a.m. until 2 p.m. Wednesday at the American Legion Hall in Bucklin.