HOWARD COUNTY, Mo. – A Harrisburg teen was hospitalized after being struck by a car in Howard County early Thursday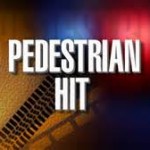 morning.
According to the Missouri Highway Patrol crash report, Shelby Simmons, 16, was in Merchant Street, just West of Highway 5 when he was struck by a westbound vehicle driven by Adrianna Martin, 18, of Boonville.
Simmons was transported to University Hospital in Columbia with moderate injuries.