CALLAWAY COUNTY, Mo. – Authorities are still looking for a vehicle that hit a pedestrian in Callaway County Tuesday afternoon.
The hit and run crash took place just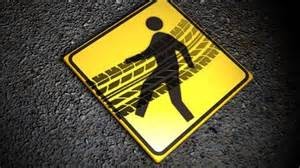 before 5:45 yesterday, when David Padgett, 28, of Holts Summit was hit on eastbound Route AA, just East of Outer Road 54 East. The Missouri Highway Patrol says the eastbound vehicle left the scene without reporting the collision.
Padgett was transported to University Hospital in Columbia with moderate injuries.