RANDOLPH COUNTY, Mo. – The Missouri Highway Patrol investigated a fatal crash involving a pedestrian in Randolph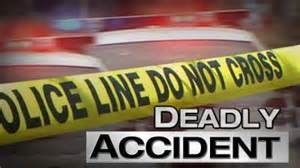 County late thursday afternoon.
According to the online crash report, the incident occurred around 5:45 today, about two miles South of Moberly on southbound Highway 63. The report says John C. Redelfs, 39, of Moberly was walking in the right driving lane when he was hit by Erin Stapleton, 34, of Moberly.
Redelfs was pronounced dead at the scene.