JOHNSON COUNTY, Mo. – A man was hit by a car over a road rage incident in Johnson County Saturday night.
The Missouri Highway Patrol says after the two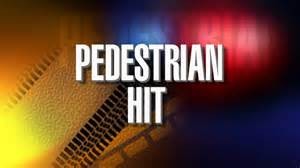 vehicles were involved in a road rage incident, Michael Hackett, 41, of Lee's Summit, stopped his vehicle on the roadway and exited. While standing in the road, Hackett was hit by the other vehicle, driven by Frederick Frazier, 42, of Holden.
Hackett was flown to Research Medical Center in serious condition.