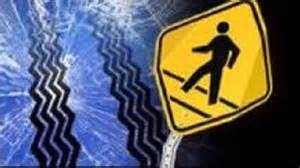 SULLIVAN COUNTY, Mo. — A pedestrian in Milan has been hospitalized after being hit in a parking lot this morning.
According to a crash report, Dalton Sizemore, 19, of Unionville was backing his vehicle on a private parking lot at a hotel in Milan at 12:15 a.m. when he backed into a parked vehicle. The parked vehicle then struck Savana Dampier, 24, of Milan.
After reporting minor injuries, Dampier was transported to Sullivan County Memorial Hospital for treatment.