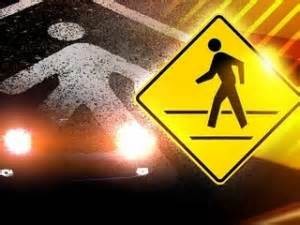 TOPEKA, Kan. — The identity of a pedestrian killed Monday afternoon in Topeka has been released. The incident is being investigated as a suicide, after being struck on the highway by a 44-year-old Carrollton, Mo. man.
Kansas State Highway Patrol states the victim is Mario Rolando Diaz-Merez, 41, of Honduras.
According to the crash report, the incident occurred at 12:45 p.m. Monday,  October 24, 2016, on westbound I-470, east of the S.W. Gage exit.
Wesley D. Bates, 44, of Carrollton, was driving a 2014 Ford Econoline van in the far right lane when it hit Diaz-Merez, who was laying down in the same lane. Diaz-Merez was pronounced dead at the scene.
The Topeka Capital Journal reports officials at the scene on Monday said Topeka police had found Diaz-Merez walking along the northbound shoulder of westbound I-470 about a half-hour before he was hit, and officers took him to a safe location away from the highway.
However, authorities said Diaz-Merez returned to I-470 a short time later, when he was struck by the van.
About 100 feet of skid marks was visible in the right-hand lane of westbound I-470 where the van attempted to stop.
Diaz-Merez' mother, living in Honduras, was notified of her son's death at 5:15 p.m. Wednesday.
Bates was not injured in the incident.