MISSOURI — Friday, U.S. Secretary of Agriculture Sonny Perdue and U.S. Ambassador to China Terry Branstad, attended a Beijing Ceremony to celebrate the return of U.S. beef to China.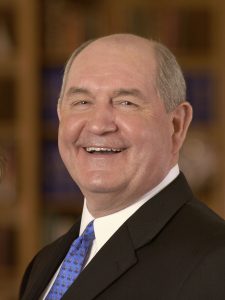 The following statement was in a press release from the USDA: "Beef is a big deal in China and I'm convinced that when the Chinese people get a taste of U.S. beef, they're going to want more of it. These products coming into China are safe, wholesome, and very delicious. This is also a good harbinger of the kind of relationship that can be developed. We hope there are other things we can cooperate on and we're going to use U.S. beef as the forerunner."
China is the world's largest beef buyer, with imports sitting at $2.5 billion in 2016 and the United States is the world's largest beef producer and in 2016 the world's fourth largest exporter. It only seems fitting that these two countries form a relationship again.
Perdue also discussed with Chinese officials on Friday the possibility of expanding trade between the United States and China.