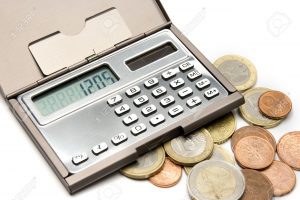 Worry over personal finances can lead many to despair, but there are solutions.  People can become hampered in their daily lives by the burdensome issue, which can affect one's job, as well as relationships.  According to Trish Savage, positive, personal spending habits can be formed which may greatly reduce problem financial issues.
Savage is a personal financial education specialist with the MU Extension based in Saline County.  She also serves Carroll, Lafayette, and Chariton Counties.  She hosts a two-session program in Carrollton, on August 2 and 9 from 5:30 to 7 p.m. at the Carroll County Extension Center, 111 N. Mason.  It is also available at the Saline County Extension Center July 21 and 28 from 6:30 to 7 p.m.  The workshop, called Making Money Count, helps applicants to identify and utilize their 'money personality.'
She spoke with KMZU's Elizabeth Orosco, detailing the focus of the program.
The cost for both sessions is $15, or $20 per couple.
An additional program, which is scheduled earlier in the afternoon, August 2 and 9, beginning at 2 p.m., focuses on estate planning.

Pre-registration is required.
Carroll County residents wishing to apply, may call Laurie with the Carrollton Extension Center at: (660)-542-1792.
In Saline County, call Linda at (660)-886-6908.
Trish Savage can be reached through, savaget@missouri.edu, or call Saline County Extension above.