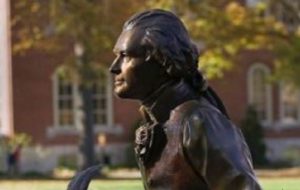 COLUMBIA, Mo. – Following the removal of former dean of University of Missouri College of Education, Kathryn Chval, faculty and staff have launched a petition drive for her reinstatement.
However, University of Missouri officials say Chval will not be reinstated after her removal last week. The petition to reinstate Chval cites her support of the removal of the Thomas Jefferson statue on campus, and for "black lives." The petition also claims the reasoning behind her replacement lacked transparency.
Missouri President Mun Choi confirmed Chval would not be reinstated after a virtual meeting between campus administrators and faculty Monday. He has also said the Jefferson statue would remain, as there is also a change.org petition for its removal.