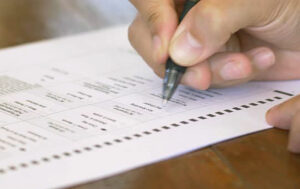 SEDALIA — The Pettis County Election's Office has confirmed that around 1,200 blank absentee ballots were lost in the mail.
A news release from County Clerk Nick La Strada details the sequence of events.  The ballots were delivered to the U.S. Post Office in Sedalia to deliver to voters the morning of Sept. 21. La Strada says in the release that the office had received ballots on Sept. 24, however those were sent in a separate batch from the ones that were reported missing. By the end of the week, La Strada's office had received multiple calls from people asking where there ballots were and if they had been mailed.
La Strada contacted Sedalia Post Master Roger Bonds, and the two physically searched the facility only to not find the ballots. La Strada was officially notified from the Post Office's Regional Manager in St. Louis that the ballots had been misplaced on Monday.
Secretary of State Jay Ashcroft was notified of the situation, according to the release. After making calls to distribution centers, his office also failed to locate the ballots. Through his advisement, The Pettis County Election's Office reprocessed and mailed 1,200 new ballots to those who had previously requested one on Tuesday.
In the event that the previous batch of ballots are found, the office requested the Postal Service hold ballots that were marked past Sept. 22 and send them back to the office. In the event that the office receives two ballots from one voter, only the first ballot will be valid.
La Strada stresses that no voters were disenfranchised from the mishap and assures the community their votes will count.