PETTIS COUNTY, Mo. — A crash in Pettis County resulted in injuries for a Cole Camp driver Wednesday afternoon.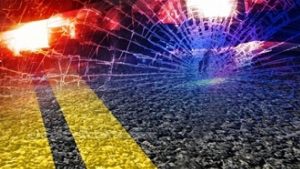 A report from the Missouri State Highway Patrol indicates that the crash occurred on Highway ZZ, one-half mile south of State Highway 52 in Pettis County at about 1:20 p.m. Wednesday.
A pick-up truck driven by 41-year-old Tena F. Sidebottom was traveling south on ZZ when it ran off the right side of the roadway and collided with a bridge rail.
This caused Sidebottom's vehicle to become airborne, return to the ground, strike two additional bridge rails and come to rest.
Sidebottom received moderate injuries in the crash. She was taken to Bothwell Regional Hospital for treatment.