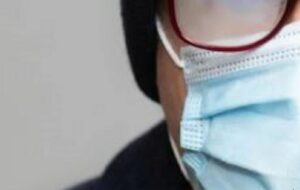 SEDALIA — As coronavirus case numbers improve in Pettis County, many guidelines are starting to relax.
Effective at 12:01 a.m. Wednesday morning, the face covering rule will expire. Face coverings will still be encouraged while indoors, but according to the news release, will no longer need to be worn in small groups when everyone present is fully vaccinated, or in most outdoor activities aside from large gatherings such as concerts and sporting events.
The Pettis County Health Center has also moved to ease quarantine guidelines going forward. Reflecting the CDC recommendations, the quarantine period for non-household residents will be shortened from 10 days to seven days. The health center recommends that someone who is a non-household contact receive a COVID-19 test no sooner than five days after their last contact with the positive individual. Those who are positive for the virus will remain in quarantine for 10 days.
In addition to the relaxed guidelines, the health center is now offering walk-in vaccine clinics on Tuesdays from 9 a.m. to 5:30 p.m.  According to the news release, other places people can receive the vaccine in Pettis County are Bothwell Regional Health Center, Katy Trail Community Health and any pharmacy where the shot is available.