UPDATE:  11/6 – The identity of a shooter in Pettis County has been released Wednesday morning by the sheriff's department.
A press release says Jay P. Messer, 58, fired upon officers Tuesday night using a shotgun after deputies were called to rural Lamonte for a verbal, domestic disturbance. Messer died after law enforcement returned fire.
An autopsy conducted by Boone County Medical Examiner is part of an investigation, in cooperation with Pettis County Coroner, and Highway Patrol.  
PETTIS COUNTY, Mo. – Pettis County Sheriff's s Detectives are on the scene of an officer involved shooting tonight, November 5, in rural northwest Pettis County.
Deputies were called to a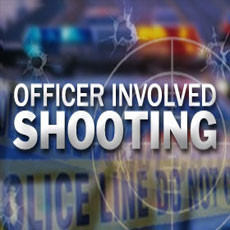 disturbance at the residence and shots were reportedly fired at them upon arrival. Officers returned fire and struck the resident, who has died of injuries sustained. Pettis County Sheriff Kevin Bond has requested assistance from the Missouri State Highway Patrol's Division of Drug and Crime Control (DDCC), who are also on scene at the present time.
The Pettis County Coroner's Office is also on the scene.