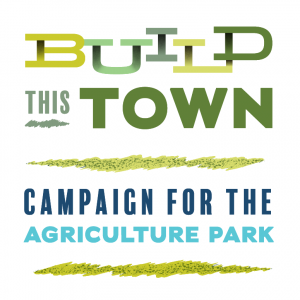 COLUMBIA, Mo. – An agriculture park is coming to Columbia, and on Saturday conceptual plans were revealed to the public.
According to KOMU, the campaign for an agriculture park has already raised more than $1.7 million in its first six months. Clary-Shy Park, located on Ash Street between West Middle school and the Activity Recreation Center, will be the new home of the agriculture park. New features include a permanent farmer's market structure, the Columbia Center for Urban Agriculture, outdoor classrooms, community gardens, and stormwater retention facilities.
Groundbreaking could take place as soon as fall of 2017 and food grown on the urban farm will go to the Food Bank of Central and northeast Columbia. The farm currently in operation is the largest provider of fresh food to the food bank, but the new farm could increase their efforts since there will be three times the space it currently has.
Adam Saunders, Campaign Director for he Build This Town Campaign for the Agriculture Park said, "The agriculture park is a great counterbalance to what you see at the ARC that builds on health. The ARC is great for physical activity and the agriculture park that has the urban farm, the farmer's market and the outdoor classroom is a really great combination of things that balance well."
More information on the agriculture park can be found at BuildThisTown.org.