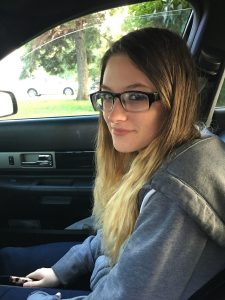 PLATTE COUNTY, Mo. — A missing teen from Platte County has been reported and the Platte County Sheriff's Office is seeking the public's assistance.
According to a press release, Madison Roberts, 16, was last seen near her home in southern Platte County on Wednesday, April 19. Roberts is being described as blonde with dark roots and wearing blue jean shorts, glasses, and a light colored tank top. It is believed that Roberts may be traveling to Utah and is not endangered.
Anyone with more information is encouraged to cal
l the TIPS hotline at 474-TIPS or contact the Platte County Sheriff's Office.