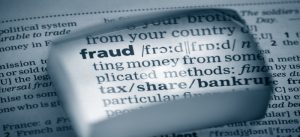 PLATTE COUNTY, Mo – Platte County's treasurer, Rob Willard, fell victim to a scam May 27, paying more than $48,000 in public funds to scammers.
He reported receiving an e-mail from someone claiming to be a presiding commissioner of Platte County, that asked for a wire transfer for the purpose of paying state taxes.  Willard was told Wednesday, June 15, by commissioners, he would be personally responsible for the compensation of $20,000 in un-recovered funds.  He was given a week to fulfill the obligation.
The County is prepared to pursue an insurance policy for public officials belonging to Willard if he does not come up with the money.