JACKSON COUNTY, Mo. — Two women from Pleasant Hill were injured in a two-vehicle crash Thursday morning.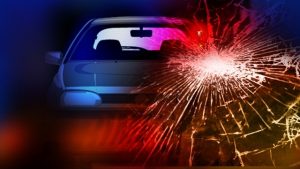 The Missouri Highway Patrol said the wreck happened in the westbound lanes of Interstate 70 just east of Woods Chapel Road in Blue Springs at 8:43 a.m. Thursday.
A truck operated by 54-year-old Anne M. Paris had slowed for a crash blocking the roadway ahead. A second vehicle driven by Dollie R. Simpson, 46, was unable to slow in time and overtook and struck the rear of Paris' automobile.
Simpson received minor injuries in the rear-end accident and was transported to St. Luke's East for treatment. Paris was moderately injured and was taken by ambulance to Centerpoint Medical Center for care.