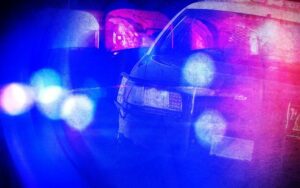 SEDALIA, MO – Three persons were arrested yesterday by Sedalia Police as the result of a search warrant served on 9th Street.
Officers reported drugs and firearms were confiscated out of two vehicles at the residence, which were also occupied by several children, and three adults who were eventually taken into custody. During a search of the vehicles and residence, loaded weapons and ammunition were seized, along with fentanyl, marijuana, packaging material, scales, and $2,200 in cash.
Police recommend charges against Deontay and Teresa Pearson-Daniels, and Deandre Williams, including drug trafficking, identity theft, drug possession, unlawful weapons use, and child endangerment. They were taken into custody at Pettis County Jail.