LINN COUNTY, Mo. — Drug charges have been filed against a pair of St. Joseph residents who attempted to flee arrest in Linn County late Monday night.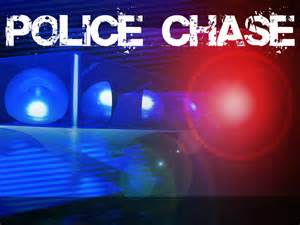 According to court records filed in Linn County, Brookfield police attempted to pull over a sport-utility vehicle around 11:30 p.m. Monday on the ramp to eastbound 36 Highway for traveling nearly 90 miles per hour.
Police say that the vehicle was driven in a careless and imprudent manner and crossed the center line of the roadway multiple times.
As the driver, now identified as Patrick Curtis Clark, 24 sped away from officers, he allegedly passed multiple police cruisers on the shoulder of the highway.
Clark continued through Callao, where spike strips were unsuccessfully deployed, and continued into Clifton Hill before he exited onto Highway 24 and sped into Chariton County.
Clark reportedly ran a sheriff's deputy off the roadway before he was boxed in by authorities and was detained.
Inside the vehicle, which officers discovered had been reported stolen, methamphetamine, marijuana and multiple items of drug paraphernalia were located.
Clark and a passenger, Chelsea Ann Adams, 29 were taken to the Chariton County Jail. Both face charges of felony possession of a controlled substance and tampering with a motor vehicle.
In addition, Clark is accused of resisting arrest by fleeing, creating a substantial risk of injury or death.
Bond for Clark is set at $50,000 and $10,000 for Adams, cash or surety allowed.
Both remain behind bars at the Chariton County Jail.