UPDATE: 10/10/2017, 8:46 a.m. — A Lexington city official reached out to KMZU News Tuesday morning to report that the presentation regarding the Lexington Police Department has been canceled at Tuesday evening's meeting.
Building official Joe Clifford said Mayor Brown instructed him to inform media, namely KMZU News, that the presentation was postponed due to lack of information. Clifford said he believes that a presentation is currently planned for a later date.
In the meantime, Lexington residents are still invited to attend the meeting, however the police department will not be an official point for discussion.
LEXINGTON, Mo. — A regular meeting of the Lexington City Council Tuesday evening will be anything but regular.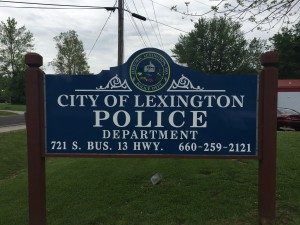 City officials are considering their options going forward regarding the future of the Lexington Police Department. Mayor Jerry Brown insists the measure is being weighed purely for financial reasons. The idea to disband the Lexington Police Department and transfer their duties and jurisdiction to the Lafayette County Sheriff's Office was floated a couple of months ago by a council member who has cost-cutting on his mind, as KMZU News reported last month.
Mayor Brown insisted that there have been no complaints about the department or anyone associated with it. The idea was put forward following the resignation of Police Chief Mark Lamphier by Councilman Bill Miller. The council is currently "actively searching" for a replacement for Lamphier, however Mayor Brown told KMZU News in a Sept 26 interview that now was the right time to consider all options available to the council.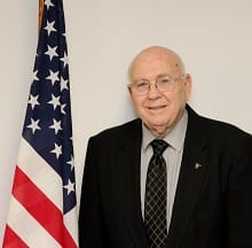 Mayor Brown said in the same interview that council members would be compiling and reviewing all relevant information about the proposal, which would see the Lafayette County Sheriff's Office assuming most duties currently entrusted to Lexington Police. A similar measure was taken in 2016 in Odessa, another municipality Lafayette County. Mayor Brown said that in Odessa there were a slew of complaints and accusations hurled at the department, but he says that is not the case in his city.
Residents of Lexington are invited to attend the meeting Tuesday at City Hall to hear the pros and cons of any such deal, which would not be subject to review by taxpayers.
At for the most recent meeting, tensions were flaring. Concerned citizens voiced their support for the Lexington Police Department again and again, and Mayor Brown said not a single citizen voiced support of the council's inquiry into options going forward for the department.
Tonight's meeting is sure to be a similar scene. Citizens of Lexington will be on hand to share their thoughts and concerns about eliminating, or reducing the powers and responsibilities of, the Lexington Police Department. The gathering will begin at 7:00 p.m. Tuesday