FOX LAKE, Ill. (AP) — Bloodhounds with their noses to the ground and officers in helicopters are part of the manhunt for three suspects wanted for the fatal shooting of a police officer in Fox Lake, Illinois. That's about 55 miles northwest of Chicago. An official says the officer was stripped of his gun. Lt. Charles Gliniewicz (GLIHN'-us-wihtz) was known in Fox Lake as "GI Joe," and had four sons.
FOX LAKE, Ill. (AP) — Police in northern Illinois say a manhunt is underway after an officer was shot and killed while pursuing a group of suspicious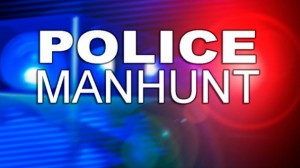 men.
Lake County Sheriff's Office spokesman Sgt. Christopher Covelli says the officer radioed in Tuesday morning to tell dispatchers he was chasing three men on foot, but communication with him was lost shortly after.
Covelli says the officer's backup arrived to found him injured with a gunshot wound and that the officer died at the scene.
He was killed in Fox Lake, 55 miles north of Chicago. Undersheriff Raymond Rose tells the Chicago Tribune that the officer was stripped of his gun and other equipment.
Law enforcement officers are conducting a massive manhunt with helicopters, dogs and officers on foot. Nearby Grant Community High School has been locked down.