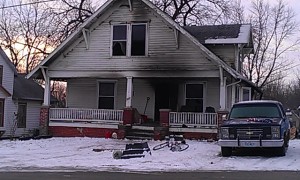 An alleged break-in and house fire in Carrollton are under investigation. The blaze broke out shortly before 1:30 a.m. Thursday morning at a home in the 300 block of East Third Street.
While crews were battling the fire, police were called to a reported break-in at a liquor store on Mason Street. No injuries have been reported in either incident. It is not clear if the fire and alleged break-in are connected.
No further information is being released at this time. We will continue to follow these stories and will bring you more information as it becomes available.