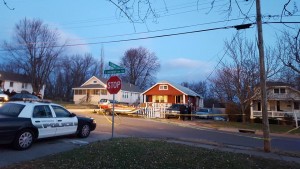 INDEPENDENCE, Mo. — The Independence Police Department is investigating a death as an incident of domestic violence.
According to police, reports came in just around 1:10 a.m. December 10th regarding a shooting in the 600 block of East Lexington Avenue in Independence. Upon arrival, police say they found Travis D. Manes, 25, dead from apparent gun shot wounds.
Police are calling the incident an act of domestic violence due to the relationship between the victim and a resident of the home where the shooting occurred. Police say the victim unlawfully entered the home and was shot by one of the two adults inside. Police say all three individuals involved knew of each other.
An investigation is ongoing.