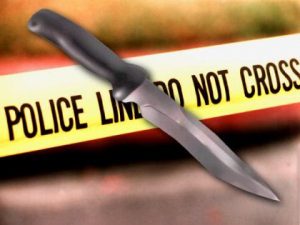 ST. LOUIS (AP) — St. Louis police are searching for a man who allegedly stabbed the driver and two other passengers in a car while all four were traveling on Interstate 70.
Reports indicate that the attack happened about 2:45 a.m. Sunday. All three victims are in stable condition.
A 25-year-old woman was driving the car that included the 27-year-old suspect, and another man and woman.
For an unknown reason, police say the attacker pulled a knife and began the others. The driver was stabbed in the finger. The other woman was stabbed in the throat, and the man was stabbed in the arm.
The victims were able to escape the car, and the suspect drove away. The vehicle was later found with a knife still inside.