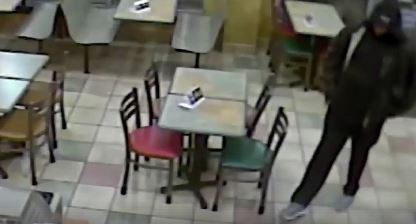 LEE'S SUMMIT, MO – Surveillance video footage from an armed robbery Wednesday shows a suspect entering a Lee's Summit restaurant.
The victim described the suspect as a white male. Lee's Summit police are asking residents for information regarding the identity of the suspect. Contact the TIPS hotline with reference to case no. 1-17-10677. 816 969 1752.
For more information go to Lee's Summit Police Facebook page.