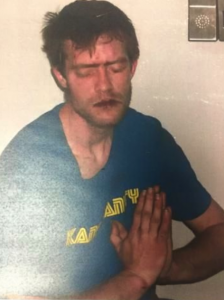 UPDATE: 9 p.m. – According to police, the man has been identified by his family.
INDEPENDENCE, MO – Independence Police say they have a man in custody they cannot identify.
They are requesting public assistance.  The white male is approximately 5'10", 150 lbs, possessing no identification or identifying marks.  He is in an "altered mental state," and will not communicate with officers.
Call Independence police with information.  (816-836-3600)