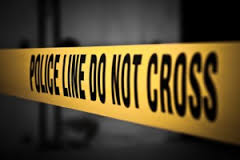 COLUMBIA, Mo. — Police are investigating after multiple shots were fired in Columbia early Sunday morning.
According to the Columbia Police Department, officers were dispatched to the 1400 block of Greensboro Drive around 5:34 a.m. in reference to gun shots.
Police say multiple shell casings were recovered in the area. Officers also observed damage to a nearby residence in the area.
No injuries were reported.
An investigation into the shooting is ongoing. Anyone with information regarding the incident is asked to contact the Columbia Police Department or call CrimeStoppers at (573) 875 – TIPS to remain anonymous.