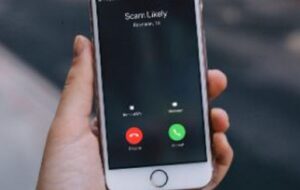 WARRENSBURG, MO – Phone scams continue to plague the listening area according to law enforcement.
Warrensburg Police revealed in a Facebook post that a resident complained Monday of a call from a person demanding ransom money. The callers claimed they had kidnapped the resident's child. Later, officers met with the parents at school and verified the child was not in danger. Officers say a similar call was made to another resident earlier this month.
Police urge residents to patiently verify the status of their loved ones, indicating scammers try to prevent their victims from taking the time to think logically about the situation, knowing the scam can "unravel very quickly." Police also say, callers asking for gift cards in lieu of payment, is a "red flag".  Finally, they tell residents not to provide the names of loved ones, or personal information.