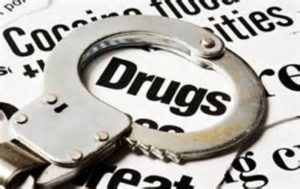 CARROLLTON, Mo. —  Carrollton Police have not named the two suspects taken into custody after a drug bust just before noon Thursday, January 21.
The Carroll County Sheriff's Office, assisted by the Missouri Highway Patrol, executed a search warrant for drugs in the 400 block of West Lincoln Avenue. The police department media release says multiple types of controlled substances and drug paraphernalia were located.
The two suspects are being held pending formal charges.