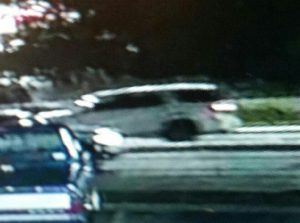 INDEPENDENCE, Mo.– Police are searching for a suspect involved in last night's fatal shooting in Independence.
Police responded to the 1600 Block of S. Sterling Avenue and found Whitney M. Gray, 22, dead at the scene from an apparent gunshot wound.
Police say she was shot at the intersection of Winner Road and Sterling Avenue from what appears to be a road rage incident. Gray was travelling with an 8-month-old baby, a 3-year-old, and a 16-year-old. The children were not injured.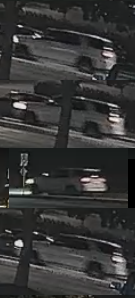 The suspect vehicle immediately fled the scene. The vehicle is believed to be the white colored SUV pictured here. The suspect and driver of the SUV is believed to be a white male in his early twenties, with a thin build.
The homicide investigation is still being actively investigated by IPD detectives. We are asking the public for information about the pictured white SUV. If you know anything about this incident or this vehicle, please call the TIPS Hotline (816) 474-TIPS or IPD tips at (816) 325-7777 or email leads@indepmo.org