UPDATE: (09/24/18, 3:00 a.m.) – The Fulton Police Department has made contact with Mr. Scoggins. Investigators interviewed the suspect about the shooting earlier Saturday night.
FULTON, Mo. – Authorities are looking for a man who fired a handgun during a fight at the McDonald's in Fulton early Saturday afternoon.
The Fulton Police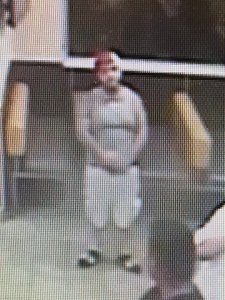 Department says William Schoening-Scoggins, 22, of Fulton, got into an argument with  Brady Smith, 23, around 2:00 a.m. yesterday morning. At some point, Scoggins pulled out a gun and struck Smith in the head two times. Scoggins then fired the gun inside business before fleeing the scene.
The public is asked to call the Fulton Police Department or Crimestoppers if they have information about the shooting.