UPDATE: (11/29/20, 1:30 a.m.) — Officials say Thompson was found safe in Laurel, Mississippi. No further details will be released.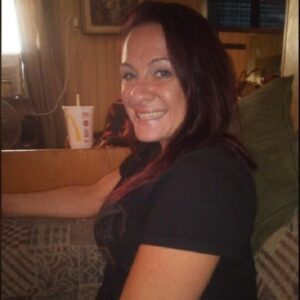 KIRKSVILLE, Mo. —  Kirksville Police are seeking help from the public to locate a woman missing for over a week.
Amanda L. Thompson, 36, was last seen by her mother on Wednesday, November 11th. The mother received a muffled call from her daughter's cellphone around 5:00 p.m. November 23rd. Thompson is described as 5 ft. 1 in tall, weighs about 150 lbs., with brown hair and blue eyes. She has ear, tongue and abdomen piercings and a black heart tattoo on her upper back and a heart with Troy on her lower back. She may be driving a Green 2005 Chrysler Town and Country van with license plate TC3-C3F, and may be in the company of Colt Pierce.
Anyone with information should call your local law enforcement agency immediately.