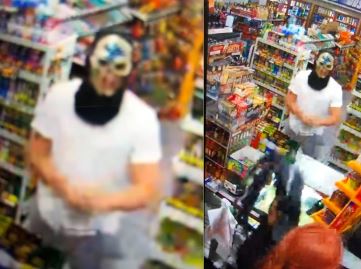 COLUMBIA, MO – Columbia police are seeking assistance in identifying the suspect involved in an attempted robbery.
Columbia detectives are following leads related to the incident at a retailer at 2102 Paris Road October 29. Photos taken by surveillance video have been released by the police department. The suspect donned a mask, displayed a handgun, and demanded money from the clerk. The man reportedly left the establishment without any money or property.
Anyone with information may contact Columbia Police (573) 874-7652 or Crime Stoppers TIPS hotline (573) 875-8477.