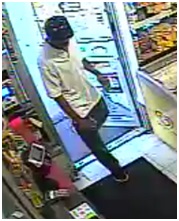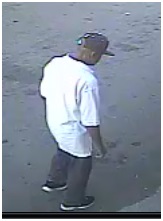 INDEPENDENCE, Mo. — The Independence Police Department is seeking information on a suspect in an attempted armed robbery.
According to a release from the department, the incident occurred at approximately 7:50 p.m. on Saturday, August 19, when a man entered a convenience store on 40 HWY in Independence. The man pointed a gun at the cashier, who immediately fled. The suspect then took off on foot.
Police are describing the suspect as a black male, wearing a black ball cap, white polo shirt, dark colored jeans and black shoes with white soles.
Anyone with information regarding the crime or suspect is asked to contact the Independence Police Department at (816) 325 – 7777 or anonymously at (816) 474 – 8477.