CALDWELL COUNTY, Mo. – Two teenagers from Polo received minor injuries during a one vehicle crash in Caldwell County Thursday night.
The crash report from the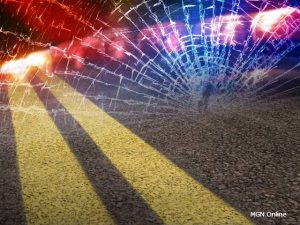 Missouri Highway Patrol states the crash occurred around 8:05 p.m. last night on Ore Road and Reno Drive, approximately five miles West of Polo. Sondra Sumpter, 18, was southbound when she failed to negotiate the intersection, traveled off the South side of the road and struck a utility pole.
Sumpter and her passenger, Abigail Walker, 17, was taken by private vehicle to Liberty Hospital for treatment.