BRUNSWICK, Mo. – The Brunswick City Council met for their first meeting of May at 6:30 p.m. Tuesday night.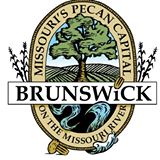 Council gathered in Brunswick City Hall to discuss several items, beginning with regular reports from the police and RTS Water Services. Street closures for a public picnic and repairs to streets and buildings around town were also debated. The biggest item on the agenda, however, seemed to be a discussion regarding the closing of the city pool to the public.
Click here to listen to KMZU's Shelby Flynn talk with Joni Deweese, City Clerk:
City Clerk, Joni Deweese, said the issue was discussed in last month's meeting, and after running reports on expense and income for the pool, the council voted not to open it this year. She stated this caused a heated debate within the community, and the public was able to voice their concerns during the meeting.
"That [decision] created a fire storm because there are residents that want to send their children to the pool. So, there were some of those residents here at the meeting and they had a spokesperson," said Deweese.
Deweese went on to say the spokesperson for the group of residents requested that the city open the pool for the summer and operate it while the public fundraise in order to eventually take over management of the pool. She said the debate concluded with an attorney suggesting the public form a coalition to raise the appropriate amount of funds. If the amount of funds is reached, the city will open the pool for the summer.
Deweese said they are working on sending out letters to the residents of Brunswick in order to solicit those funds.
Also discussed was an ordinance regarding the banning of pit bulls in the city. Deweese said after doing some research on a change in dog ordinance in another town, it was decided that any dog, not just a specific breed, is to be banned from city limits if they prove to be aggressive.
"Instead of banning a breed, if a dog for whatever reason exhibits aggressiveness, they won't target just one breed," Deweese said. "It would be any breed that is labeled as a 'vicious dog'."
The meeting concluded with a date and time being set for a budget meeting, and the council voting to go into closed session. The Brunswick City Council meets every second Tuesday of every month.