KANSAS CITY, Mo. (NAFB) — Replacement gilts are one of the major investments in swine production. It is in every producer's interest to keep them healthy and productive as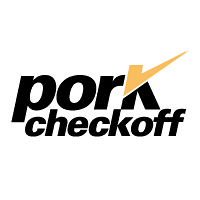 long as possible. The Pork Checkoff has been funding research about sow longevity since 2004. Pork Checkoff animal sciences director Dr. Chris Hostetler says there are a lot of considerations for sow longevity.
"Lots of different things play into that. [It could be] nutrition, health, reproductive capacity, even housing structure, space allotment and those type of things. This really goes across more than just the animal science committee. In 2010 we put together a task force and began to work in the area of sow lifetime productivity. That's really an outgrowth of longevity. It's defined as the total number of quality pigs that a sow weans from the time she becomes breeding eligible until she leaves the herd. As we think about that there's lots of things that could effect sow lifetime productivity. Lots of the committees that are in science and technology are contributing to that effort," said Hostetler.
A large-scale, coordinated research effort began in 2010 and will run through 2017. The objective is to increase the number of quality pigs a sow weans.
"Basically the goal was to increase the number of pigs per sow lifetime, from about 34 to about 43. That is a 30% increase in the national average. We're doing research projects in body composition of developing gilts and how that effects lifetime productivity. That is a long term study. It has about 1200 females in each of the three treatment groups, and we're doing that in conjunction with Murphy Brown out in their sow unit out in Utah. We also have another project that is running that is in sow lifetime productivity. That one is looking at some of those litter of origin impacts. [They're looking for] what characteristics of that birth litter make a gilt a good sow that stays in the herd a long time. We're working on that with Holden Farms up in Minnesota."
Hostetler said progress is being made in increasing the number of pigs in the lifetime of the sow, but more work remains. An extensive array of resources is available for the Pork Store at pork.org.
For more information, producers can contact the Pork Checkoff Service Center. Go to pork.org or call 800-456-PORK.