MISSOURI — The United States is no longer the largest supplier of pork to China.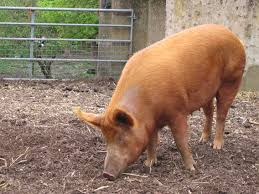 According to DTN,  Canada's pork sales to China exceeded those of the US in the first quarter of 2017. China is still the leading producer and consumer of pork, but the high consumption has led to the need for pork to be imported. With China's demand for pork rising the US and Canada are battling for shares of the biggest global market.
For pork to be eligible in the Chinese market, it must be free of the drug ractopamine, which is banned in China. Almost all Canadian farmers have removed this drug from their pigs diet, while only half of the US herd is free of the drug.
Imported beef in China is far more popular than imported pork however, the competitive price of imported pork is a lot cheaper than fresh pork. The reason for this is that imported meat must be frozen during the transportation.
For the full story, visit the DTN website.