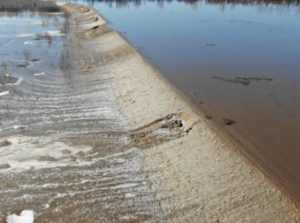 JEFFERSON CITY, MO – An evacuation was issued for parts of Jefferson City Wednesday due to flooding along the Missouri river.
With rainfall expected, city officials say a 30-foot levee will most likely be breached overnight.
Evacuation orders were issued for the northern part of Jefferson City. Those orders were to be fully executed by 5 p.m. Wednesday afternoon.