MOBERLY, Mo. – Moberly Police responded to the scene after a semi overturned around noon Friday.
The Missouri State Highway Patrol, and Moberly Fire Department also responded to the northbound lane of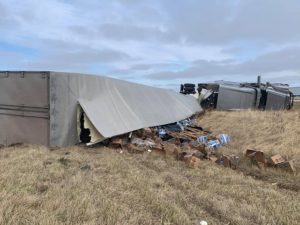 traffic on Highway 63 just north of the Business 63 over pass. The driver was transported to a local hospital with minor injuries.
Emergency personnel were on scene for several hours while the load of potatoes was being cleaned up.