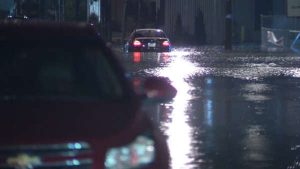 KANSAS CITY, MO – Recent storms in the area were strong enough to disrupt electricity service, as well as threaten homes and businesses with flooding.
Kansas City Power and Light reported numerous outages, as far east as Marshall. A large population east of Liberty was without power. Losses in the Warrensburg area, Holden, Bates City, and Oak Grove were reported.
A simultaneous, emergency flood situation has also developed in the Kansas City area, as news sources cite historic flooding, after overnight rainfall led to the inundation of residential areas.