SALINE COUNTY, Mo. — A resident of Marshall charged in 2017 with alleged sexual contact with a 6-year-old girl is due in a Saline County courtroom Tuesday.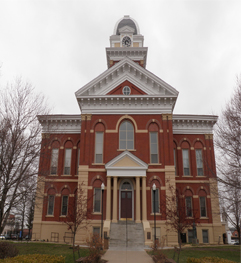 Court records indicate Kenneth Lydell Robinson, 36, is charged with one count of statutory sodomy or attempted statutory sodomy – deviate sexual intercourse with a person less than 12 years of age.
A probable cause statement filed in May 2017 in Saline County alleged an investigator with the Saline County Children's Division was contacted by the young victim who said that Robinson had engaged in sexual contact with the six-year-old and allegedly told his victim "not tell anyone so he wouldn't go to jail."
Robinson has pleaded not guilty to the charge. He will appear in a Saline County courtroom at 1:15 p.m. Tuesday for a pre-trial conference. A jury trial has been scheduled to begin in Saline County on June 28 at 8:30 a.m.