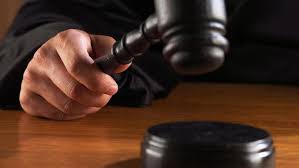 CHILLICOTHE, MO – A Chillicothe teenager being charged as an adult bonded out of jail Monday.
According to court records, Matthew Ryan Miller, 16, is accused of attempting to seriously harm a juvenile in Chillicothe, February 2 this year. Allegations of 1st degree assault are listed in a case that will be continued Wednesday in a setting or waiver of a preliminary hearing. According to a statement made to police, Miller and another unnamed juvenile reportedly choked the victim using a rope and attempted to stab him multiple times. After the court amended bond conditions,
Miller posted 10% of $7,000, with the provision that he remain under house arrest.