LINN COUNTY, Mo. – A preliminary hearing is scheduled for this afternoon for a Brookfield woman charged with distributing drugs in a protected location.
Court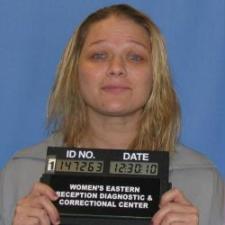 documents say Tammy Lundy, 42, will appear before the court at 1:00 today. Lundy reportedly sold methamphetamine to an informant working for the North Missouri Drug Task Force in August of this year. Three felony counts of distribution of a controlled substance in a protected location, two felony counts of possession of a controlled substance, felony driving while revoked and misdemeanor counts of possession of marijuana and drug paraphernalia have been filed against Lundy.
The probable cause statement alleges that Lundy's home is less than 750 feet from Joyce Park in Brookfield.