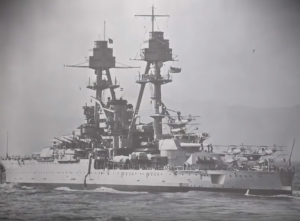 LACLEDE, MO – A previously unknown sailor killed during the Japanese attack on Pearl Harbor was laid to rest Wednesday in Laclede Cemetery.
The procession from Parkville carried the remains of Seaman Second Class Harold Lloyd Head, who served aboard the USS Oklahoma when it was torpedoed multiple times in 1941. Head's remains, which had been marked as 'unknown' at National Memorial Cemetery of the Pacific, were exhumed in 2015 for the purposes of identification.
Head was born in Browning, and graduated from Laclede High School. He was laid to rest in Laclede Wednesday, on what would have been his 97th birthday.