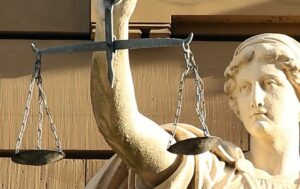 JOHNSON COUNTY, MO – At a case review Monday in Johnson County, a man accused of multiple felonies involving children pleaded guilty.
Court documents say, Brian M. McCord of Kansas City was charged with six counts child endangerment, and one count each of child abuse and domestic assault. children at a residence McCord occupied tested positive for amphetamine and meth at a local hospital. Another was found to be healing from a broken rib. McCord allegedly used meth at the residence.
After the change of plea, McCord's 7 year sentence in Department of Corrections will be suspended, and he will serve 5 years supervised probation with special conditions.