MISSOURI — Missouri farmers who want to spray their fields this year to keep insects and disease at bay should obtain the Private Pesticide Applicator (PAT) license to have the training necessary to handle pesticides safely and correctly.
KMZU's Dan Watson spoke with Todd Lorenz, a Field Specialist in Agronomy with the University of Missouri Extension, about what the PAT license is and the types of pesticides that can be used on crops as well as how it can provide a safety net for farmers and any potential hired farm hands.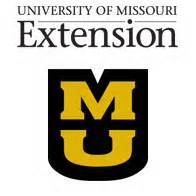 Topics discussed in the Pesticide Applicator training courses include reading and understanding pesticide labels and the laws that a farmer must follow once they have obtained the license.
"The topics are very comprehensive," Lorenz said, "they cover a broad range of topics including integrated pest management principles…and finally, the law as its stated and the record keeping requirements that each certified applicator has to keep."
According to Lorenz, the once a license is obtained, a farmer will not need to re-certify until a few years have passed and any materials needed for the initial license will not need to be purchased again.
"The certification remains valid for five years," stated Lorenz,"and so if you have a book, you wouldn't have to purchase the book in your re-certification class."
A training video is also available through your local University of Missouri Extension office for any farmer who is unable to attend any of the training courses to view by appointment to obtain a license.