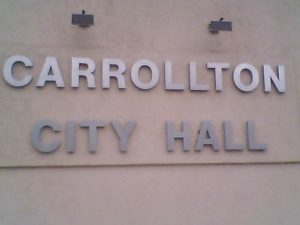 CARROLLTON, MO – A discussion ensued at a meeting of Carrollton City officials after wet weather led to complications with the city sewers.
An update by wastewater supervisor Tammy Hamblen appraised council of sewer back-flow reports by residents. Hamblen said the sewers need to be reinforced internally with lining to prevent excess water infiltration into the system. The suggestion was floated by council that small portions of the system could be budgeted each year to eventually make repair gains.
Hamblen also said some portions of the system are so old, that tiles may have shifted over time, which would necessitate expensive replacement of those portions after digging up the old line. Council was informed she would be inquiring from other cities which have a similar plan to the one proposed at the meeting.
(excerpt of conversation)